"A walk in nature walks the soul back home". Yes, that's what happens when you go on a trekking or hiking.
In the modern era, our busy lives do not give us the time to realize that most of us are merely surviving. We are in a rush to get somewhere, to finish something and that rush never seems to end.
But there is a way to disconnect and give yourself the freedom you deserve. What is that? Trekking! Here are the reasons why you should trek once in a while.
Trek Takes You Close To Nature
Trekking is an unscripted adventure filled with surprises and natural beauty. It is a beautiful way of travelling as one can never get so close to nature than during a trek.
The picturesque view of green meadows, deep valleys, villages nestled on top of mountains, streams and waterfalls are ones that no other tour can guarantee you. Above all nature has the ability to touch your soul. 
Best Way To Get Away From The Mundane Life
It is easy to get caught in the grind of daily life, whether you are building your own business, career or assuming other responsibilities.
Trekking gives you the chance to disconnect and expose you to the beauty of nature which cleans your spirit. It provides you with the perfect opportunity to clear your mind and consider your life in a new way.
Trekking Improves Fitness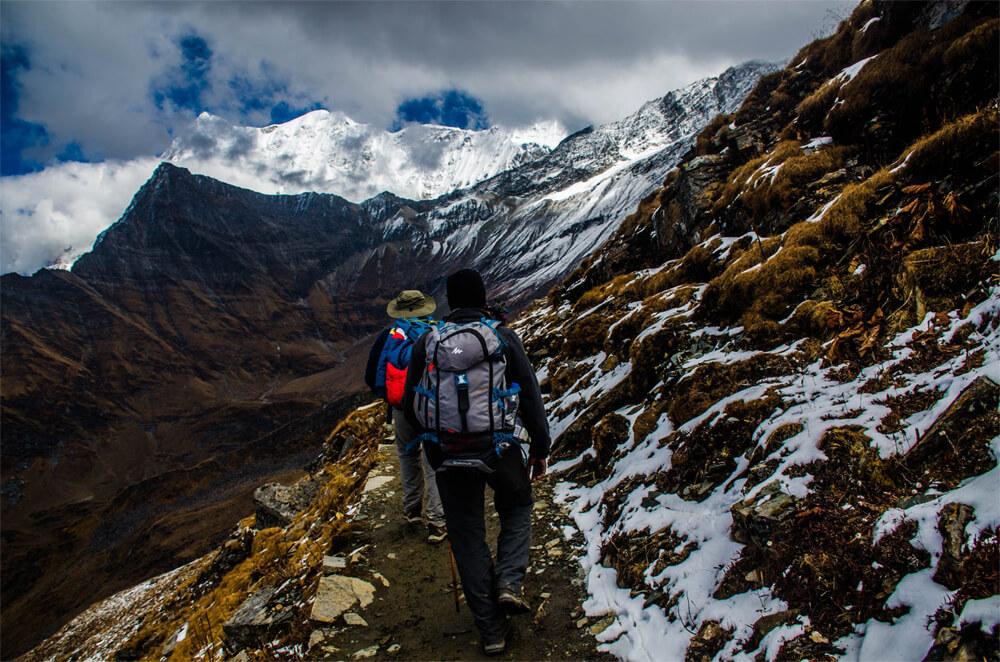 Trekking in the glory of the mountains all day long burns a lot of calories and helps you to lose weight.
Averting heart ailments, better mental health, preventing diabetes and reduced hypertension – the health benefits of trekking are never-ending. The whole experience of walking in the mountains is extremely refreshing and is a perfect mental and physical exercise.
Trekking Is A Lifetime Experience
Far from civilization travelling to unfamiliar places presents you with new as well as exotic experiences. You experience unique cultures, meet people from diverse background and build everlasting relationships.
Furthermore, trekking often put you in challenging situations which hone your fighting skill and determination. It makes you humble enough to learn that it's not all about you.
Trek Is All About Adventure
Trekking is perfect for a thrill-seeker as one will cross rivers, climb mountains, walk on snow and even slide on it for meters.
Moreover a trek can provide a much-needed adrenaline rush as you journey through precarious peaks and valleys. Trekking will take you out of your comfort zone and will still make you smile.
If you have anything to say about trekking, comment below.